Our Flaunt collections are full of vintage and heirloom finds that we have restored by hand, bringing life back into the pieces while keeping their "classic" feel. In all of our homes we've been fortunate to stage, you will find vintage orientals, the clean lines of mid century furniture, custom work from local artists and of course plants, lots of plants!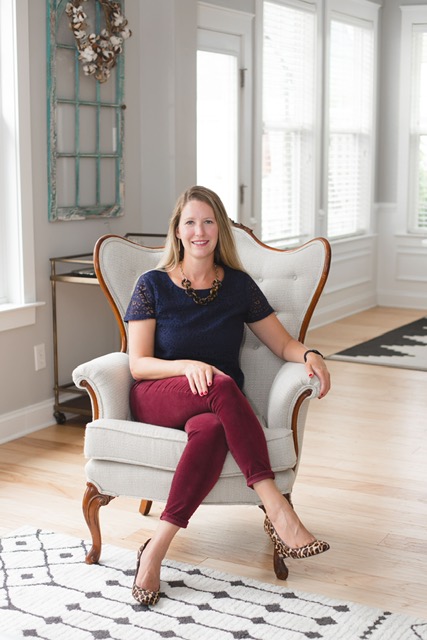 My name is Danielle Woodford, scientist by training, Frank Lloyd Wright lover by heart. As the wife of a General Contractor, I fell into renovating and flipping homes. Staging these homes has given me an artistic outlet along with justifying my furniture obsession issue.....and Flaunt Staging Boutique was born!

While reading up on my design crush, I came across words of advice written by architects from years gone by, to design with "dignity, simplicity and common sense". I like to think that is the way we try to style all our homes.

My name is Kelly Atkinson, a government contractor by day and stager by night and weekends. I'm a Charleston local who grew up with a love and admiration for all forms of art. Art has always been a big part of my life growing up and in school. I spent a lot of my childhood and as a young adult concentrating on putting my artwork on canvas. Now as a married, mom of three, I can create artwork through interior design and staging as a part of Flaunt. Our families and shared passion for Frank Lloyd Wright and mid-century design brought Danielle and I together! Even if our taste in football teams differs, Go Clemson!